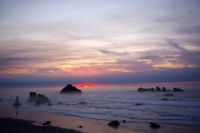 home
meeting schedules
brookings
bandon..NEW
gold beach
coquille, myrtle point, powers
port orford, langlois
-----------------------------------
-----------------------------------
special events
big books and 12 traditions amazon kindle for amazing price.!!!
non aa special events
------------------------------------------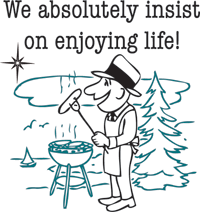 southern oregon coast, district 30, is located along one of the most dramatic areas of the pacific northwest coastline. scattered with numerous beaches, this area is renowned for whale watching, nature walks, bicycling, and most every sort of fishing.

the climate in this "banana belt" is mild year around with plenty of sunshine and gentle ocean breezes. there is good aa here, and meetings available every day of the week. you'll find the people outgoing and helpful. you'll certainly find your visit one of the "great events" of your sobriety.

if you think you have a problem with drinking call us on our aa hotlines

bandon-(541) 347-1720

brookings -(541)254-1064

coquille - (541) 396-3965

port orford - (541) 322-2160

gold beach- (541) 247-9038

i am responsible. when anyone, anywhere, reaches out for help, i want the hand of A.A. always to be there. and for that i am responsible.

written meeting schedules for the entire district are available at the brookings police department.

treasurer - jeff b

jb1969@gmail.com 541 254 3350

secretary- david d

dcm and web - vern m.
Curt is elected treasurer
Deborah p elected alt treasuer
Lisa S Secratary elected
Kristin r elected Registar
NB_04 area funded assemblies
passed
NB_05 Motion for Reserve Fund Establishment
90 days in cash fund
passed
NB_01 Motion for Increase in Access Budget
passed
NB_03 Motion for Virtual District (September 2022)
passed
: ▪ For 2023 only, move Oregon Area Pre-Conference Assembly from February 24th - 26th to March 31st - April 2nd
passed
NB_05 Motion for PNC Seed Money
passed
trans interpretation $8,000 per year
passed
GSR bring the group
NB_06 Motion for Increase in IT Budget
budgetary impact $10,000
gsr bring the group
NB_08 Motion for CTF Lending Libraries
Budgetary impact $10,506
gsr bring the group
web vvmarley@gmail.com if you had questions
announcing:
District Meeting
oct 9 10 am
Frazier bakery 23 E 1st St, Coquille, OR 97423
***GSR Reports to be filled out***
-------------------------------------------
---------------------------------------------
"when anyone anywhere..."