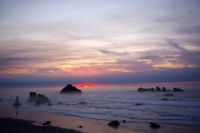 home
meeting schedules
brookings
bandon..NEW
gold beach
coquille, myrtle point, powers
port orford, langlois
-----------------------------------
-----------------------------------

special events
womens 11 th step in may in brooking
------------------------------------------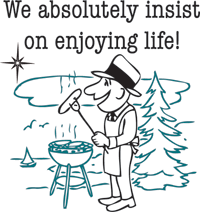 southern oregon coast, district 30, is located along one of the most dramatic areas of the pacific northwest coastline. scattered with numerous beaches, this area is renowned for whale watching, nature walks, bicycling, and most every sort of fishing.

the climate in this "banana belt" is mild year around with plenty of sunshine and gentle ocean breezes. there is good aa here, and meetings available every day of the week. you'll find the people outgoing and helpful. you'll certainly find your visit one of the "great events" of your sobriety.

if you think you have a problem with drinking call us on our aa hotlines

bandon-(541) 347-1720

brookings -(541)254-1064

Coquille - (541) 396-3965

port orford - (541) 322-2160

gold beach- (541) 247-9038

i am responsible. when anyone, anywhere, reaches out for help, i want the hand of A.A. always to be there. and for that i am responsible.

written meeting schedules for the entire district are available at the brookings police department.

secretary and treasurer - carolyn l

kojigirl@msn.com 541 290-2930


dcm and web - vern m.
announcing:
brookings-harbor study group
209a wharf street,
6/13 10:00 am
***GSR Reports to be filled out***
-------------------------------------------
---------------------------------------------
"when anyone anywhere..."